Class Action Settlement Refund Claim Management and Filing

Services
FPS

assists companies large and small with our

25+ years of financial consulting and claim management expertise

in antitrust class action lawsuits and settlements.

FPS

navigates the complicated intricacies of the claims filing process for our clients,

relieving the administrative burden and potential costly mistakes

of filing on their own.

We fully manage the claims filing process from start to finish, ensuring each step is efficiently handled by our team of filing experts

while

maximizing the value of potential recoveries

.
FPS Claim Management and Filing Services come with

NO UPFRONT COSTS, NO HIDDEN FEES, NO RISK

.
We are

only

paid if and when you recover money with our service. If we are unable to obtain a recovery for you,

you pay nothing.
Nothing to Lose

FPS
provides settlement claim management and filing services based solely on a contingency fee. This means we get paid only when we recover money on your behalf, taking on both the workload and the risk. Our clients benefit from increased class action settlements with no out-of-pocket costs.
All FPS class action settlement claim management and filing services include:
Cutting time and costs

by performing the administrative tasks and research associated with filing eligible claims


Filing accurate claims

in the required case specific document format with any necessary supporting documentation


Increasing a claims value

by identifying

applicable

departments, subsidiaries, and partners within a company that are eligible for recovery




Assuring deadlines are met

for claim filing, well ahead of schedule


Close interaction

with the Claims Administrator


Resolving questions or issues

with Claims Administrator in a timely fashion


Providing updates

on claim status


Reviewing the recovery

to assure the correct class action settlement amount has been received


Identifying

additional opportunities for eligible class action claims for businesses and clients that sign up for our free FPS Refund Alerts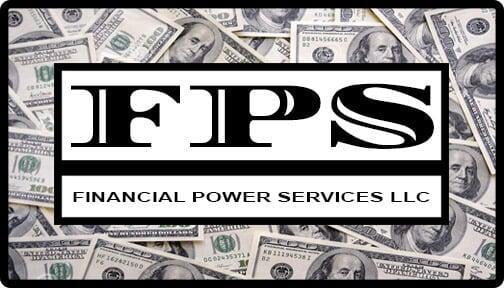 Retain FPS the easy way!
In a first of its kind 3rd-party filing industry innovation, FPS has made select cases available for Online Enrollment ...making it easier than ever to retain Claim Management Services.
With just a few quick and easy steps filling out basic information about You and your Company (Name, Title, Company Name, Address, Additional Locations), our service agreement will be sent to your email for authorization. It will be pre-filled with your business information for digitally secure E-signature signing (provided by Zoho Sign), which utilizes blockchain stamping technology for extra security.

You can review our service documentation without any obligation to sign. Once we receive and review your Claim Management Service authorization, you will get an approval notification within 24 to 48 hours. Remember.... When your business retains FPS for claim management and filing services, there are NO up-front fees or costs! We only get paid when you get paid. We do all the work, so you don't have to.

If you are not sure your business is eligible for a particular settlement, please contact us for a free consultation.
Important: FPS offers the Enroll Online service for only a few select cases at a time, and is in no way representative of all active FPS cases. FPS occasionally works on certain settlement cases that are not advertised on our website. If you are seeking a specific case settlement that is not on this page or listed here, please contact us.
Enroll for filing services on select cases, access detailed case information and deadlines, and much more.
All current class action settlements we offer Claim Management and Filing Services for, along with past cases.
Our FREE multi-industry refund alert notification service for business owners. Never miss out on a future refund owed to your company!
Our most Frequently Asked Questions about our Claim Management and Filing Services. You may find the answers you seek, here.
Reach out to FPS! You can call, email, chat, or even book a phone consultation when its most convenient for you!